The Big O Wiki is a community site that anyone can contribute to. Discover, share and add your knowledge!
Trending articles
Popular categories
View full main page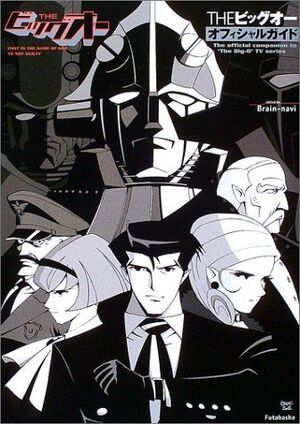 Welcome to the Wiki
Welcome to the Big O wiki. We're a collaborative community website, all about the series Big O, that anyone, including you, can contribute to. We're really new, and could use some fans of the series to help get this Wiki off the ground.
Big O
Big O is a show centered around Paradigm City, a place in which all inhabitants had lost their memory 40 years prior. The main character is a very skilled private investigator/negotiator named Roger Smith. He and his android companion R. Dorothy Wayneright solve the mysteries of the city, supposedly the last place civilization exists in this post-apocalyptic world. The show is named after the titular Megadeus, Big O, a mecha which is owned and under the command of Roger Smith himself. While Roger and Dorothy, aided by Military Police commander Dan Dastun, delve deeper into the city's mysteries and uncover more of the truth, they come closer to confrontation with the mysterious Union, supposedly another surviving society, and the secrets hidden underneath the city itself, unbeknownst to all, including the powerful Alex Rosewater.
Latest activity